The 26th World Economic Forum on Africa, dedicated to new technologies, opened Wednesday in Kigali.
For three days, more than 1,200 participants from over 70 countries, including the least ten heads of state and government will share in the Rwandan capital on "Connect the resources of Africa through the digital transformation"
.
"the economic situation in Africa is not like it was there 12 or 24 months," said AFP Oliver Cann, Forum spokesperson. "Finally there is a better understanding of the great need to diversify economies for growth that is not dependent on raw materials and abundant natural resources of many economies" in Africa.
top of the goal is to "see what will be the growth drivers in the future", with special emphasis on "technology in a digital economy," Mr. Cann.
on Wednesday morning, entrepreneurs, policy makers and members of civil society have begun to converge to the "Kigali Conference and Exhibition Village", in the center of the Rwandan capital, on the site of a university campus.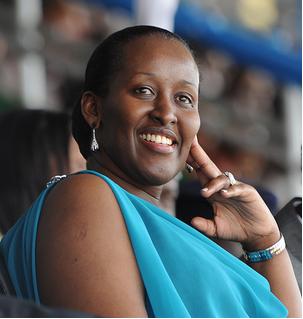 The works were opened in particular with a first conference on" entrepreneurship in Africa and its infinite possibilities, "which was attended by Jeannette Kagame, the Rwandan first lady, on behalf of his foundation dealing Imbuto especially young Rwandan girls.